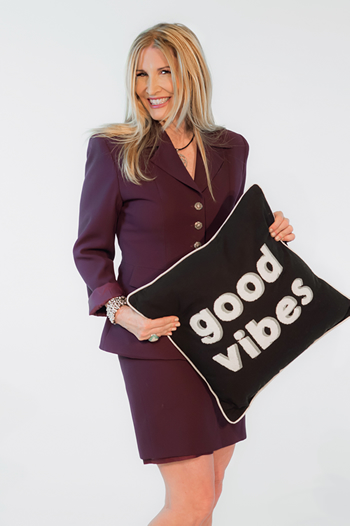 Wendi Blum is a woman with a very BIG mission. Her personal mission is to inspire and empower women to live their best life regardless of their age, circumstance, or financial status. Her life's work is to share this message with millions of women worldwide and encourage them to do the same. Wendi speaks to all size businesses, women's organizations, and student groups. She also teaches workshops, classes, and hosts wellness retreats.
Her journey to finding her life purpose is inspiring. After working 20 years in the pharmaceutical industry living an ordinary life she decided to take a leap of faith and redesign her life in her late 40's and created an extraordinary new life for herself.
Wendi wrote her first book in 60 days, became a certified NLP success and strategy coach in 120 days, and then an International speaker in just over 6 months. She broke through the fear barrier and tapped into her authentic power at a very deep level. Wendi's path is all about serving, sharing and giving back to others and she is extremely dedicated to her life's work.
Wendi knew if she could do it at this stage of her life when all the odds were against her then she would be a role model for others and could teach them to do the same. She is no longer able to sit back and let life just happen and is now dedicated to making a significant difference to millions of others through speaking, teaching, and leading by example.
Wendi has also helped numerous coaching clients reach their goals and achieve their dreams.
Flourish In Your Business- Systemize, Optimize and Monetize
Tools For Management Success: How Do I Handle It All?
More Balance, More Energy, More Productivity and More Peace of Mind
The Power Inside of You: Activating Your Highest Potential
The New Sales Paradigm
The Visual Vortex: 3 Mistakes Entrepreneurs Make When They Start Their Business