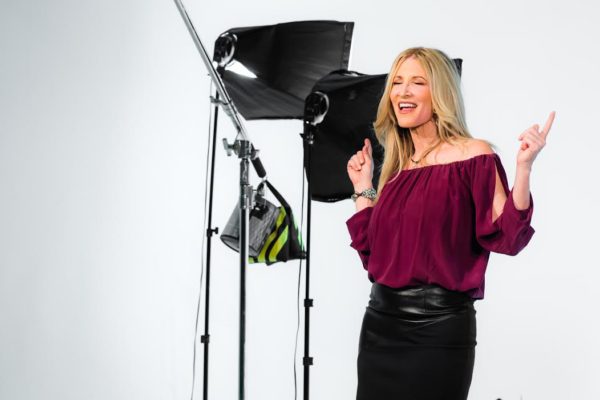 1.) Immediately drink 2 glasses of lemon water upon waking each day. I feel like I accomplished some really good for myself that first 5 minutes.
2.) Go for a walk outside in nature. Sometimes I throw caution to the wind and actually skip, too. It doesn't matter if it is 5 minutes or an hour this is another "feel good" activity that gets stale energy moving in a positive direction early in the day.
3.) I stopped saying "I'm sorry" as an automatic response. We have power in our words. I have rephrased "I am sorry" to "I apologize" and no longer feel guilty for things I just can't control.
4.) I finally have learned to speak my truth even if my voice shakes in the process.
5.) No longer make excuses. I just say no.
6.) I've let go of fitting in and have allowed my unique, whimsical personality to do it's thing.
7.) I've started dancing again every chance I get and love it.
8.) Asked for help. I've stopped trying to do it all myself.
9.) Made "girlfriend time" a priority.
10.) De-cluttered my office. I have made my work space a sacred environment that I love spending time in. Woo- Hoo to that!
11.) Started getting my nails done again. I love how it feels to make myself a priority.
12.) I finally got a pet again. Our cat "Echo Love" brings BIG LOVE and laughter into our home.
13.) Celebrate my birthday. For many years I either spent the day alone reflecting or created a giving activity to help others on my big day. I actually starting throwing a party for myself and love spending the day with family and friends in a brand new exciting way.
14.) Podcasting. I can listen anywhere, anytime. I just love the short bursts of knowledge and entertainment.
15.) Watching TV again. I stopped for 10 years and have introduced it back into my life. I've been digging the Netflix and catching up on all of the movies I haven't had a chance to see.
16.) Playing Games. I have creating space to be a kid again as an adult. I almost gave away our backgammon game and somehow was lucky enough to get it back.
17.) Color everywhere. I have been wearing color and even lipstick just because.
18.) Listening to Music. We hooked up speakers everywhere. We listen to music videos in the living room. Even sing.
19.) Allowed NYC into my life. I was intimidated. I didn't know and didn't want to know and now I know. It's a powerhouse of living life.
20.) Made LAUGHTER a MUST!

21.) Let my gypsy spirit out to play. I no longer care if someone else thinks I weird, crazy, or just plain old "out there". It's cool!
21AhaMoments@WendiBlum (facebook share, tweetable)